HELP YOUR PEOPLE SHINE
Recognise your people's strengths and help them shine. Sympa's talent management software is the centrepiece of your talent development toolkit.
Book a demo
Book an online demo to see how Sympa can help you.
TRUSTED BY 1000+ HAPPY ORGANISATIONS IN OVER 100 COUNTRIES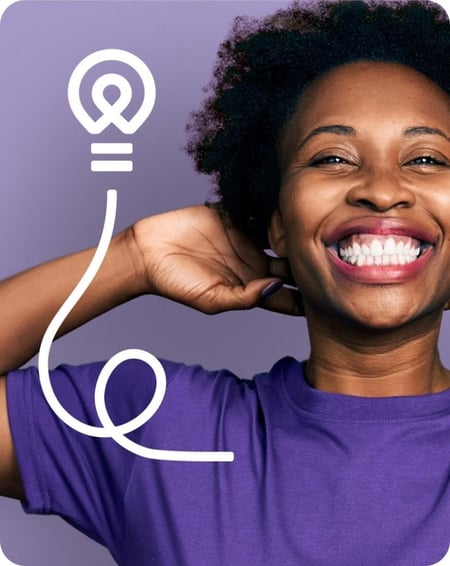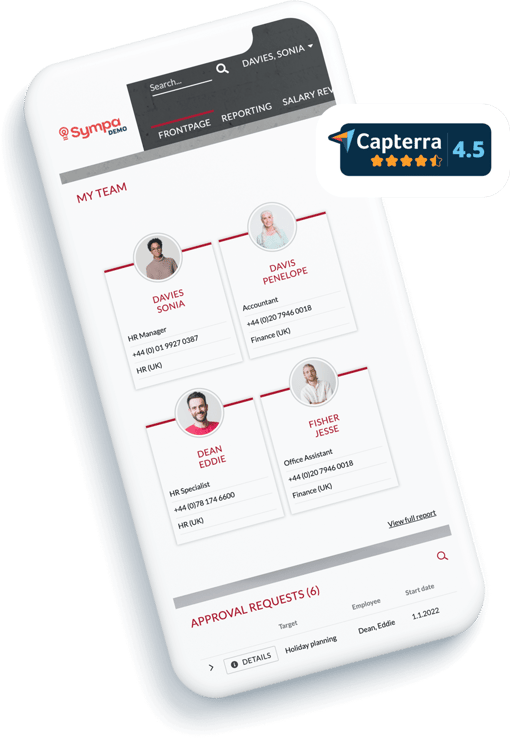 NURTURE YOUR PEOPLE
Build the processes and paths that will elevate your people's skills, increase motivation and lead to long-lasting, happy careers in your organisation
.
WE'VE GOT YOUR BACK WITH:
Managing job descriptions
Maintaining employee role and responsibility databases
Identifying employee competencies
Mapping out future skill gaps and requirements
HONE YOUR TALENT MANAGEMENT STRATEGY
Create and maintain a talent management strategy that helps your people reach their goals. Gain an executive overview of the skills you need. Show the impact of HR on your business
.
WE'VE GOT YOUR BACK WITH:
Centralising learning, training, skills and appraisals in one system
Setting structured goals on personal, team, and company levels
Building a clear overview of your people's skills and competencies
Mapping out competencies and identifying skill gaps ahead of the curve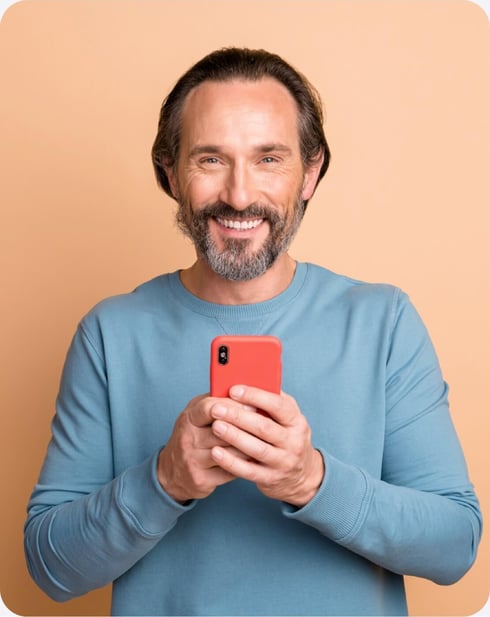 My dream? That I won't have to take care of administrative HR tasks any longer and will instead be available to really talk with our people and help them develop every single day. Luckily, Sympa does just that.
BOOK A DEMO
Book a demo to see how Sympa can help you.
SUPPORT YOUR PEOPLE'S GOALS
Have the right people in the right positions – with the right shared expectations. Run motivating discussions and consistent, standardised appraisals that support two-way dialogues and make common goals transparent and measurable.
WE'VE GOT YOUR BACK WITH:
Creating a standardised company-wide appraisal process
Collecting and saving notes from one-on-one discussions
Using past appraisal information for future planning
Comparing skills to job descriptions for increased transparency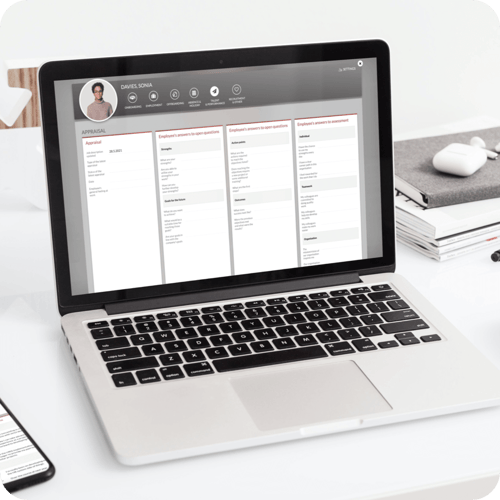 DON'T TAKE OUR WORD FOR IT…
Every manager now gets a much clearer picture of their unit and department. They can view an instant snapshot of their staff, which saves both time and resources.
What's most important to me professionally is that people thrive in their work. We have been highly satisfied with Sympa. The solution makes it easier than ever to give our multifaceted work community the support that it needs.
The most important thing for us is that all employee data, starting from employment contracts, can be found in the same system. This also gives us easy access to historical data.
BOOK A DEMO
Book an online demo to see how Sympa can help you to:
Build a strong talent management process
Let your people flourish
Future-proof your succession plan