FLEXIBLE HR SOFTWARE FOR THE MANUFACTURING INDUSTRY
DEMO REQUEST
Fill in the form below and we will contact you as soon as possible to arrange a demo.
Explore our solution
OUR HR SYSTEM IS TRUSTED BY 1000+ ORGANISATIONS IN OVER 100 COUNTRIES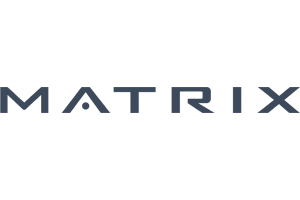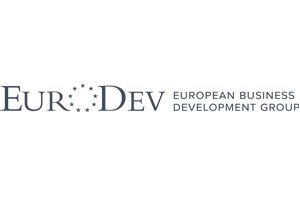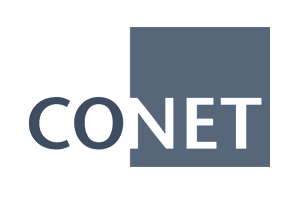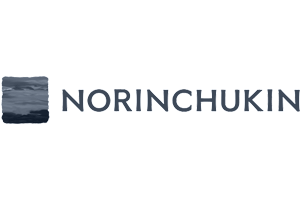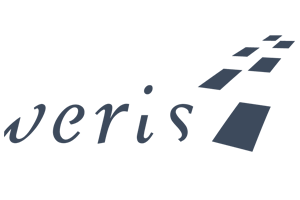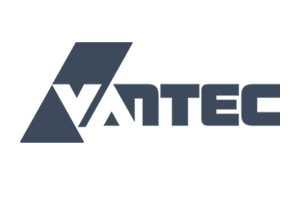 A FLEXIBLE AND INTERNATIONAL HR SOLUTION PERFECTLY SUITED TO THE MANUFACTURING INDUSTRY
Within the manufacturing industry, human resources management and associated software often have specific requirements that are unique to the sector. The size of organisations within this sector ranges from small companies to huge international organisations employing thousands of people. It is therefore important that an HR solution is not only internationally deployable but can also offer a high degree of user-friendliness while meeting the sector's specific needs and challenges.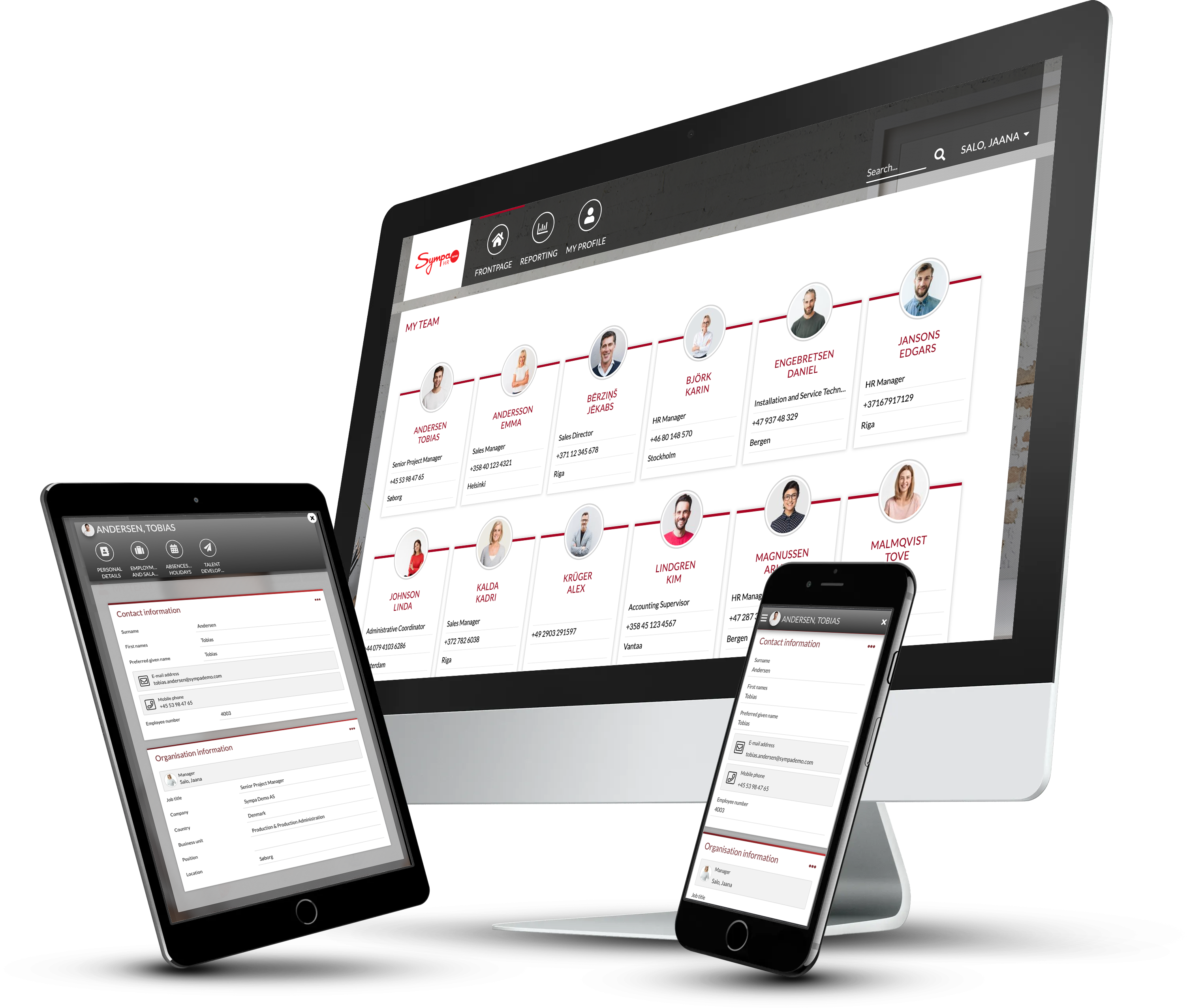 INTERNATIONALE HCM
INTERNATIONALLY DEPLOYABLE HR SYSTEM
Companies within the manufacturing industry often have multiple production sites spread across several countries. This makes it difficult to keep an overview of the organisation and often also means that it is not possible to manage employee data from all countries in one HR system while complying with local legislation.
With Sympa, you easily manage all international employee data in one central place, creating a solid foundation for efficient country-specific HR processes. With Sympa available in 21 languages and easy to use, employees in all countries can keep their own information in the system and you can rest assured that you always have the latest data at hand.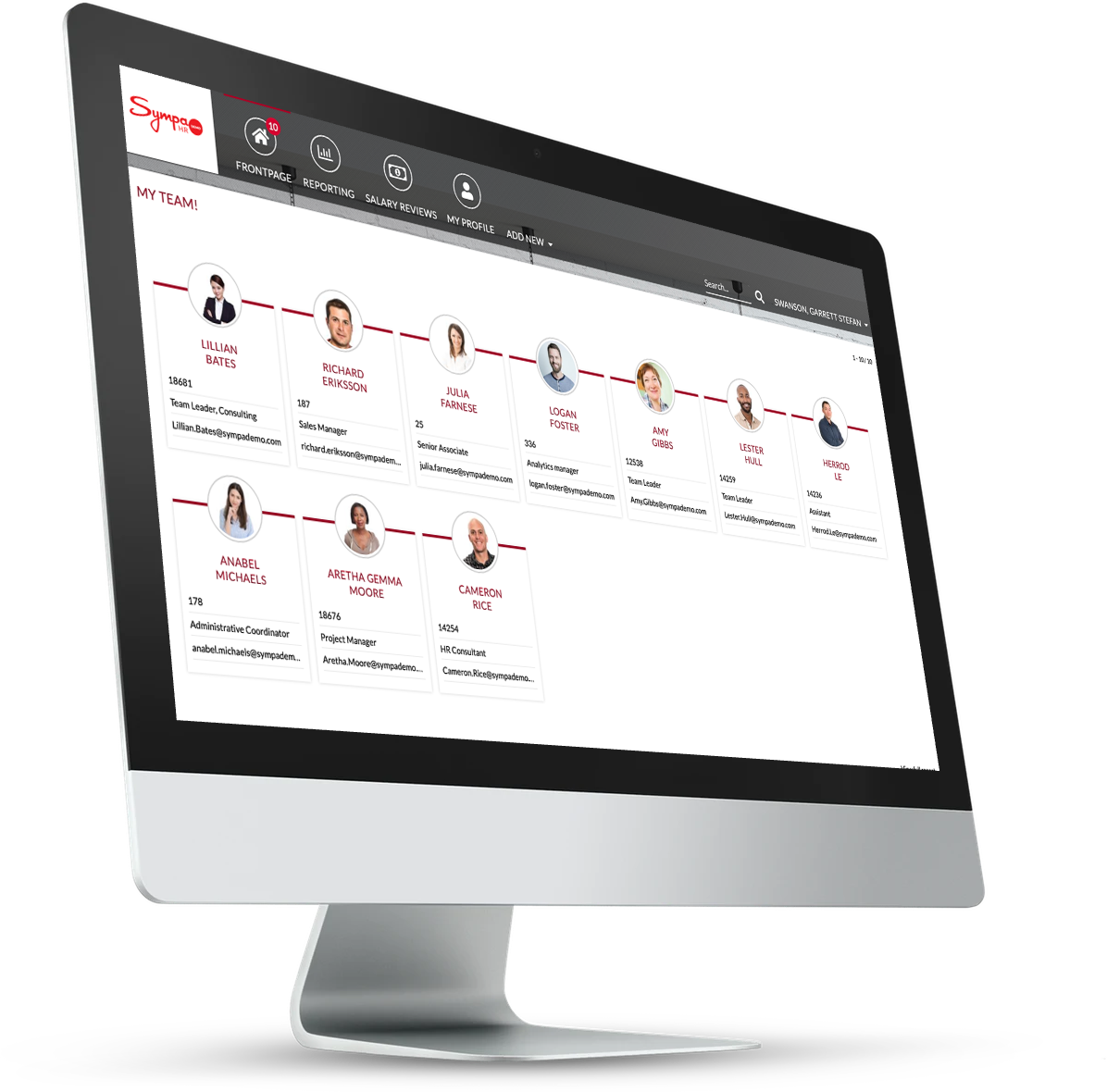 Workforce
VARYING ROLES AND STAFF GROUPS
A typical feature of organisations in the manufacturing industry is that the roles and day-to-day activities of employees vary enormously. These groups include white collar, production workers, management and sales, for example, and can even vary enormously from country to country.
Work equipment can also vary greatly for all these groups, which makes it even more important to ensure that data entry rights are assigned to the right people. This way, information is available centrally in one system instead of in different places.
WANT TO KNOW MORE?
Let us show you how to easily manage your HR processes with Sympa's HR solution.
DEMO REQUEST
Fill in the form below and we will contact you as soon as possible to arrange a demo.
See pricing
Documents
LICENCE MANAGEMENT
It is a requirement for organisations in the manufacturing industry that training and permits can be accurately documented in all countries in which the organisation operates. Requirements relating to occupational health and safety and other official regulations are often very strict and can vary from country to country.
Good documentation ensures that this information can also be easily and quickly retrieved and verified later. A good HR system makes it possible to enter and track information accurately and allows employees and employers to sign documents online quickly and easily.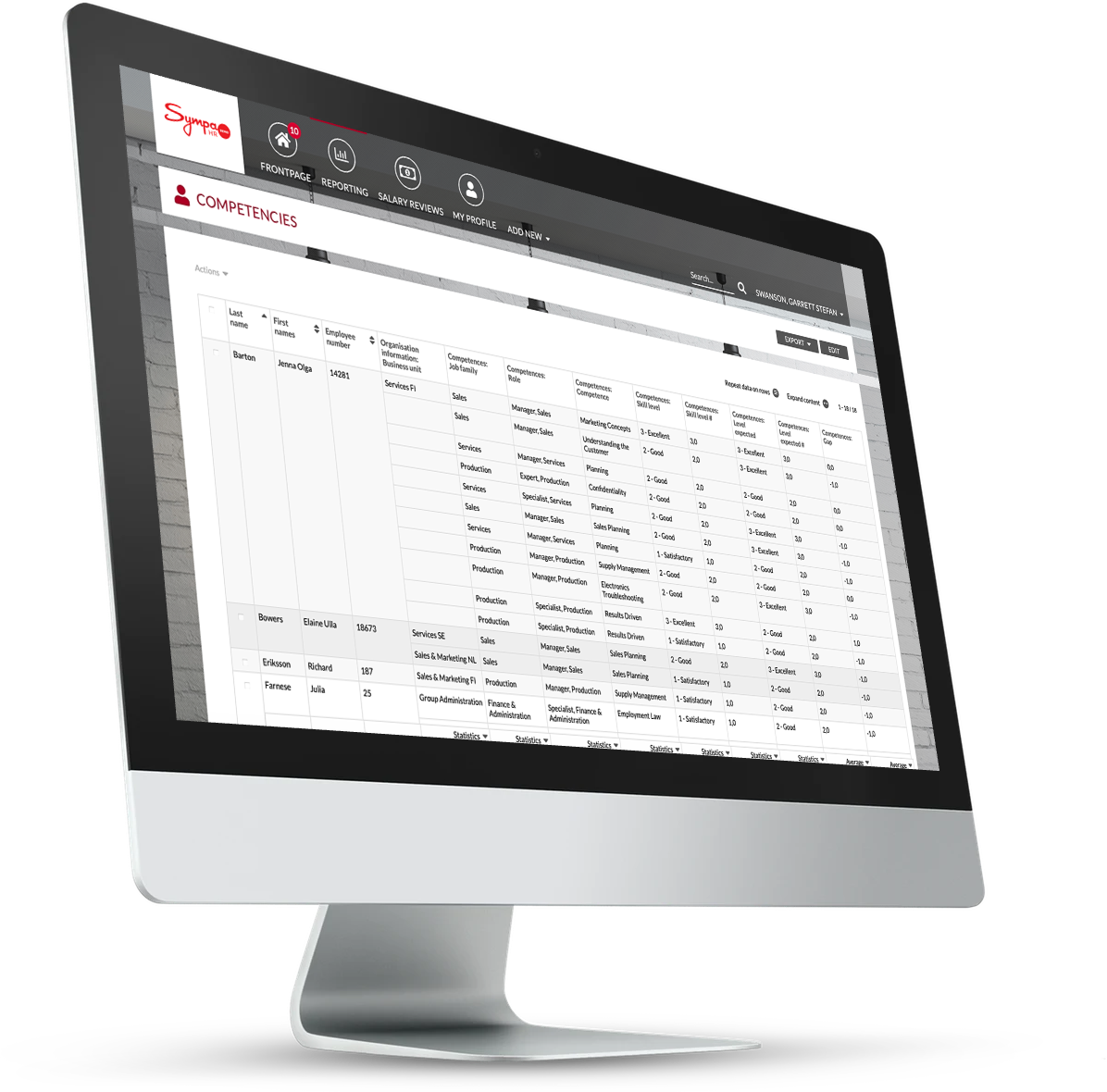 Training
TRAINING DATA SECURELY STORED IN ONE CENTRAL PLACE
Sympa can be used to send reminder e-mails when certificates and licences expire. You can easily decide when and to which persons these notifications are sent. The system also provides information and instructions on available training courses to renew important work permits and certificates.
Sympa also automatically calculates training-related tax benefits for the employer. Search functions allow you to quickly find people within your organisation with the right skills to perform specific tasks.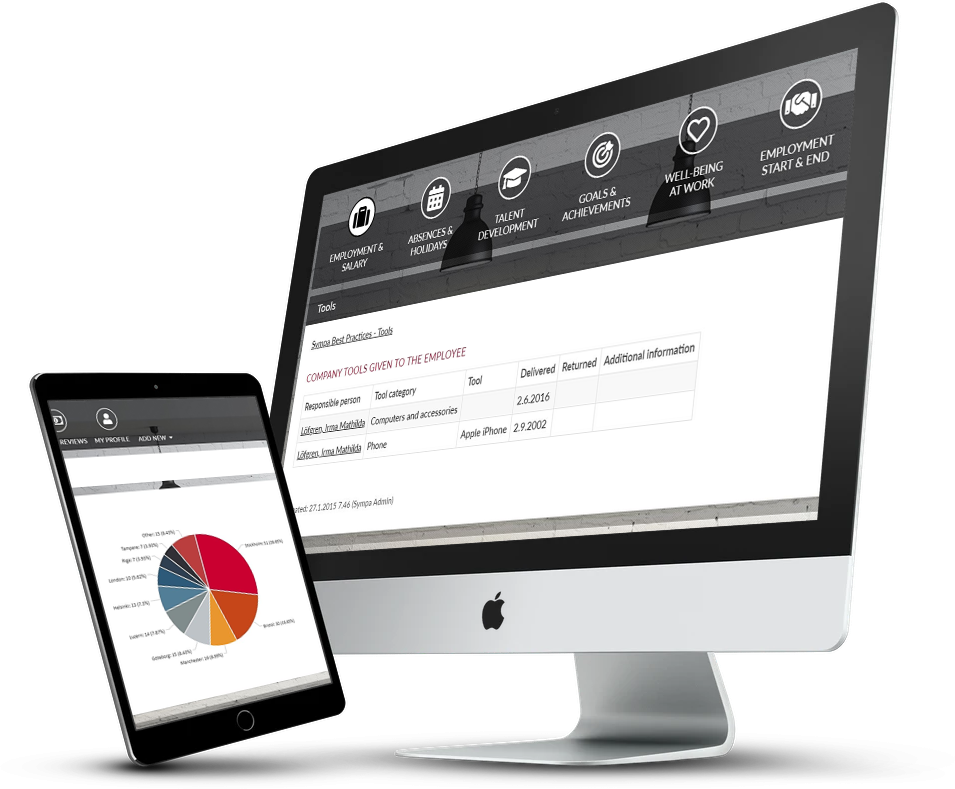 Safety Considerations
MANAGEMENT OF NEAR MISSES AND COMPLAINTS
For the reasons of safety and continuous improvement, lessons should be learnt from human mistakes and near misses. A modern HR system allows you to systematically record deviation-related information. To do this with ease, the system provides you with convenient pre-filled document templates which can also be signed.
Transparent and easily available deviation details and reports benefit individual employees, teams, and the business as a whole. They also help follow-up on mutually agreed corrective measures.
THE PERFECT MATCH FOR THE MANUFACTURING INDUSTRY
DIGITAL HR TOOLS
International solution available in 21 languages
Flexible and user-friendly system
Easy digital signing of employment contracts
Efficient on- and offboarding using Sympa's convenient digital HR tools
Storage of employment contracts, licences and diplomas in one central system
Reminders for expiring documents
Easy registration of work equipment and loan items
GROWING WITH THE ORGANISATION
Add new employees easily even after implementation
New languages can be easily added at any time
Create country-specific HR processes for all countries in which the organisation operates
By using Sympa's API, you can create new integrations with other systems such as payroll and time recording by yourself
ENTIRELY TO YOUR LIKING
Define the number of countries and entities
Choice of 21 different languages & all currencies
You can further design processes using admin user rights
OVER 200 INTEGRATION POSSIBILITIES
Sympa connects easily with widely used local and international software packages
Automatic dataflow between Sympa and other software systems, e.g. time recording and payroll
Choice of a wide range of standard connectors
Additional integrations easily created with with Sympa's API
View integrations
"From the beginning we recognised that Sympa was really the only provider that offered all necessary languages and whose system was flexible enough to be reshaped into exactly that what we wanted."