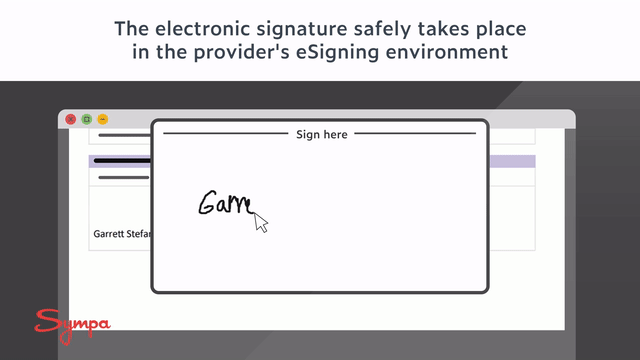 We've opened up our APIs so you can now use whatever electronic signature system you choose with Sympa. Earlier this year we identified the need for signatures as the last barrier to paper-free HR. So, in June we announced our first eSign partnerships allowing our customers go fully digital. Now, we have configured the Sympa API so that our customers can ask any eSign technology provider to create a connector to Sympa that allows them to use their tools to complete any HR document, including digital employment contracts, within the Sympa HR solution.
Sympa led the way on eSignatures. We were the first HR technology company to work with DocuSign, Scrive, Verified and Assently, four leading global eSignature providers, to give you the option of adopting a completely digital approach to HR. By extending our partnerships to any eSignature vendor our customers choose, Sympa is giving companies of all sizes the ability to implement eSignature tools at the price point and feature level that suits them best.
If you're already a Sympa user, please check further instructions on Sympa's Support portal about how to add eSign technology to your organisation's Sympa HR solution.