AMSTERDAM, The Netherlands – Thursday, September 15th, 2022
Sympa (Human Resources Management System), Recruitee (ATS and Collaborative Hiring Software), and Javelo (Employee Performance Management Software) announce the acquisition of kiwiHR (Human Resources Management System for SMBs) and join forces under a new group leadership - Tellent.
Tellent, backed by PSG Equity (PSG), offers leading cloud H.R. software tools for companies, from Recruitment and CoreHR to Employee Experience and more.
Tellent's acquisition of kiwiHR is the first strategic step to uniting among the best-of-breed H.R. solutions under the newly formed group.
Sympa's Founder and CEO keijo.karjalainen@sympa.com has been appointed Chief Strategy Officer (CSO) of Tellent, while jaco.fourie@sympa.com is appointed as the new CEO of Sympa.
Recruitee's Founder and CEO, Perry Oostdam has been appointed as Tellent's new CEO, while the former COO Robbert Flipsen will step in as CEO of Recruitee.
The teams will work closely together, aiming to benefit by sharing kiwiHR's ability to serve the small and medium-sized enterprise (SME) sector, Sympa's advanced end-to-end core HR solution, Recruitee's global presence and Javelo's extensive experience in performance management.
Sympa, Recruitee, and Javelo previously announced their alliance in May, 2022.
Combined, Tellent's People Growth Collective establishes Europe's biggest H.R. Tech ecosystem. Backed by PSG, the Group's software solutions seek to offer a unique, insights-driven, collaborative and uniformed approach to talent acquisition, engagement, and retention to deliver a one-stop shop for H.R. tooling.

With over 500 employees across 11 offices, Tellent's suite of leading software tools for H.R. teams in medium-sized businesses serves over 6,000 customers across more than 100 countries. Notable brands, including Taco Bell, M&S, Asus, Red Bull Media House, Breitling and Espresso House use Tellent 's solutions to acquire high-quality talent, safeguard employee data, and empower teams to make better strategic decisions.

In a highly fragmented market, full of a growing number of disconnected H.R. software solutions, Tellent is looking to bring together a full-service offering of among the best-in-class under one umbrella. Each organization has its own requirements, whether local, regional, or job or profession-specific, and needs tools and solutions that work for them.

Tellent connects people with the technology, knowledge, and partners they need to thrive in their jobs by accelerating growth and uniting several of the best HR tech solutions on the market. With a network of 300+ partners, the Tellent family is expanding and actively looking for leading HR solutions and partners to join the group as it seeks to create the most extensive HR tech ecosystem globally.

Tellent's People Growth Collective opens great new horizons for its clients, enabling them to grow by accessing the right tools corresponding to their growth stage and individual requirements. The Group's vision is simple – by educating and removing obstacles in tooling and processing, Tellent guides HR leaders to create a better world of work.

Perry Oostdam, Founder of Recruitee and CEO of Tellent says, "Recruitee, Sympa, Javelo, and kiwiHR have a similar culture, values, and vision – it was only logical to align and empower each other in our products. The branding of each company will stay unique and unchanged - while at the same time, this new group will unify Tellent's solutions under one umbrella, exploiting the Group's synergies further."

Tellent is backed by PSG, a leading growth equity firm partnering with software and technology-enabled services companies to help accelerate their growth. As majority shareholder of the combined group, PSG will continue supporting Tellent to drive new product development and fund growth, both organically and by providing room for new great HR Tech to join Tellent's group.
Edward Hughes, Managing Director at PSG, stated: "Congratulations to the team at kiwiHR for the product and business they have built. We believe that bringing all the Group under one overarching umbrella will provide Tellent's customers with an easy way to grow and empower each other financially and structurally, resulting in one powerful, insight-driven portfolio of HR Tech solutions."

Sacha Taghavi, CEO of kiwiHR: "We have a long-standing commitment to helping companies simplify their HR processes; to give employees and HR managers more transparency and autonomy. This move allows us to seek to accelerate our growth and integrate deeply with HR tooling leaders on the market, such as Recruitee, Sympa, and Javelo. We are beyond excited to join the family, and we are looking forward to the great things we'll aim to achieve together."

About Tellent
Tellent is Europe's first People Growth Collective of employee lifecycle experts. We connect people with the technology, knowledge, and partners they need to thrive in their jobs. By uniting the best HR tech solutions on the market, we enable People teams and leaders to succeed with the right tools at the right time. To date, we've empowered over 6,000 organizations across 100+ countries with leading solutions such as Recruitee, Sympa, Javelo, and kiwiHR. We're not stopping here: with a growing network of over 200 partners, we aim to create the world's largest People Growth Collective to unite several of the best-of-breed partners. www.tellent.com

About Sympa
Headquartered in Finland, Sympa is one of the fastest growing HR vendors in Europe and a leader in the Nordics. With recognized brands such as Espresso House, Storytel, Dustin, and Byggmax among its customers, Sympa's digital solution aims to let HR leaders optimise every step of the employment journey through more streamlined HR processes, nurturing and development paths, and data-driven strategic decision-making. www.sympa.com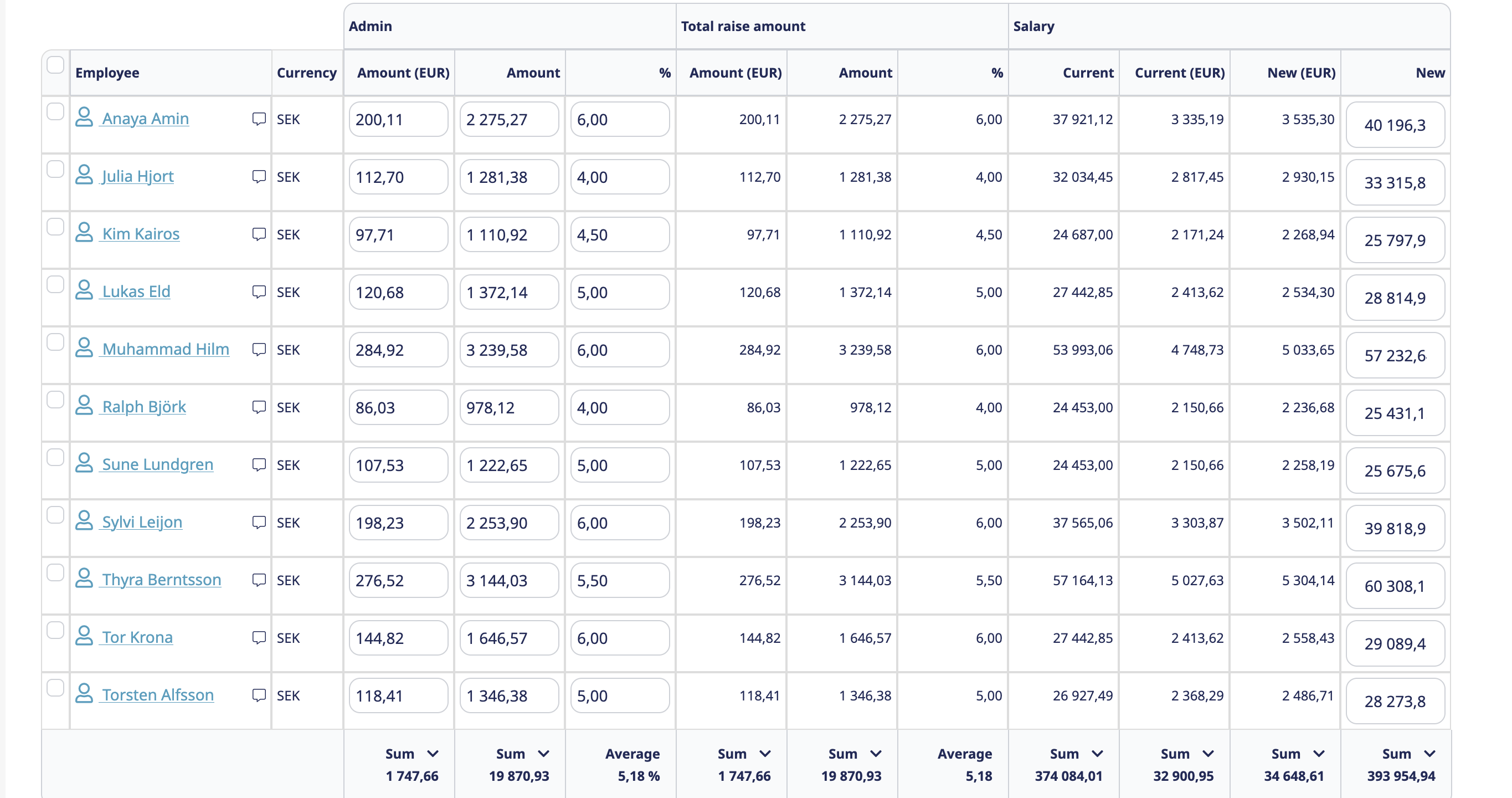 About Recruitee
Headquartered in Amsterdam, Recruitee is a cloud-based ATS solutions provider. The company's digital software is built for teams to hire better, together. Their solutions cover job board integrations, talent sourcing, applicant tracking, pipeline automation, scheduling automation, and advanced hiring analytics. Since its inception in 2015, Recruitee has grown to service more than 5,000 customers from over 75 countries, a majority of which are from the company's core markets of Benelux, DACH, the UK and the U.S. www.recruitee.com

About kiwiHR
kiwiHR
is a human resource management software solution for SMBs. It allows clients to manage time off, documents, scheduling, vacation planning, employee data, and more. It aims to make digital human resources management accessible to small and medium-sized enterprises.
kiwiHR
was established in 2017 and is headquartered in Munich, Bavaria. www.
kiwihr.com

About Javelo
With offices in Paris, Marseille, and Barcelona, Javelo is a SaaS platform for HR performance management. Javelo supports innovative HR leaders in digitizing appraisal practices, which often make HR management unwieldy and do little to inspire people. The company provides a simple, intuitive platform that aims to help HR departments optimise the evaluation process and involve everyone in more collaborative management milestones that power performance and foster engagement. www.javelo.io

About PSG Equity
PSG is a growth equity firm that partners with software and technology-enabled services companies to help them navigate transformational growth, capitalize on strategic opportunities and build strong teams. Having backed more than 110 companies and facilitated over 400 add-on acquisitions, PSG brings extensive investment experience, deep expertise in software and technology and a firm commitment to collaborating with management teams. Founded in 2014, PSG operates out of offices in Boston, Kansas City, London, Paris, Madrid and Tel-Aviv. To learn more about PSG, visit www.psgequity.com