NEW HR LEADERS CHEAT SHEET
6 things HR leaders should focus on when starting a new role
DOWNLOAD PDF
Fill in the form below to get access to the PDF. We will also email it to you.
Cheat sheet – 6 focus areas for HR leaders in new roles
So you've started a new HR leadership position, and your to-do list is growing daily. But where to start? How to succeed long-term? Don't worry – we've got you covered.
More than ever, HR leaders are moving closer to the centre of business strategy. This cheat sheet, designed for HR leaders starting new roles, outlines 6 ways you can build a solid HR foundation that delivers quick wins and future-proofs your business against change.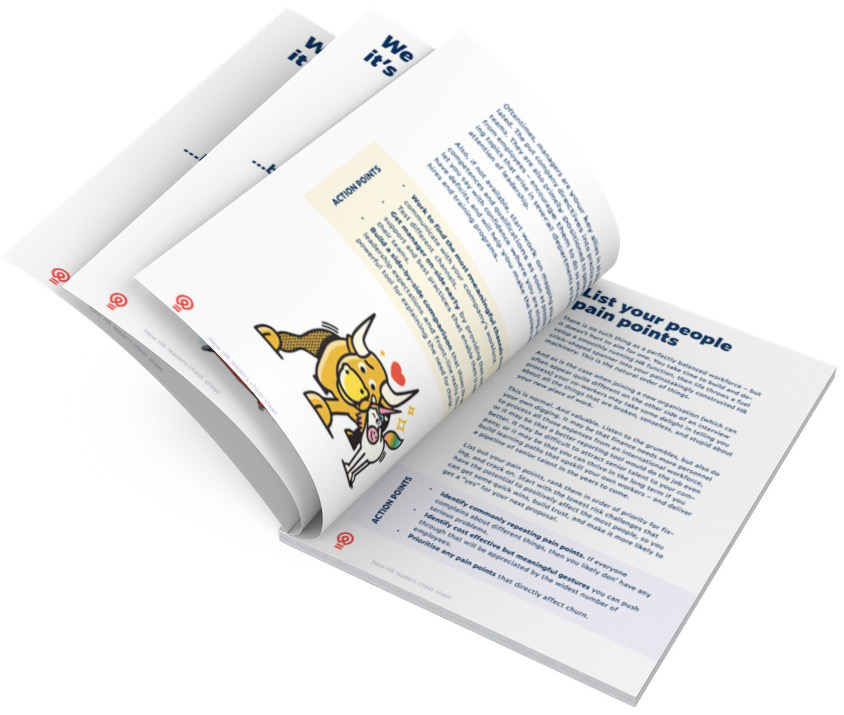 DOWNLOAD CHEAT SHEET
Fill in the form below to get a copy of the cheat sheet directly to your inbox!