The fifth annual Sympa Day took place in France when a group of more than 50 Sympa employees travelled to the lovely town of Fayence, Nice to enjoy three extremely fun days filled with bonding, sunshine and laughter.
For us Sympa-newbies this was the first time to join the annual Sympa Day and it was a blast! It was great to meet all our great colleagues from Sweden, Denmark and the Netherlands – some of them for the very first time.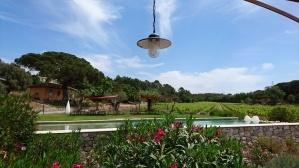 Based on what weve learned during our time here, Sympa has always put a lot of thought into their employees. The main reason Sympa Day was first organised was of course to have fun but to also strengthen our team spirit and the way we work together as an organisation. This is why the tradition and the mind-set lives on, also in our daily working environment.
While on a bus to Fayence we were asked to form small groups and write down our thoughts on questions like why does Sympa exist and what is the Sympa way of doing things. The results were clear: having fun was thought to be one of the key factors in creating a functional working environment. Limited organisational hierarchy, self-driven employees and the will to support each other were also, among other things, considered to be very important in making Sympa a great place to work.
So how did the trip go?
After landing to Nice, our first pit stop was at a picturesque vineyard Clos des Roses close to Fayence, where had lunch and strolled around the colourful estate. From the vineyard we continued our journey towards Domaine de Fayence Resort & Spa, where we settled in for the weekend.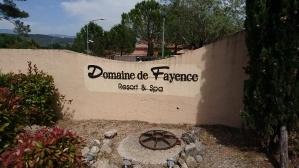 The day ended with a ritual that the other Sympians were already accustomed to: the pool ceremony. Apparently you cant become a true Sympian before one of the older guys throws you in a pool 😉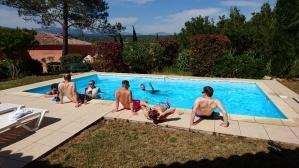 On Saturday most of us left to Antibes to spend a day at the beach and do a little bit of shopping and sightseeing. The ones who stayed in Fayence were just relaxing by the pool or then challenged themselves on a bike trip along the hilly French countryside. Later it was time to go for a dinner in Le Castellaras, a beautiful restaurant located just a short bus ride away from our villas.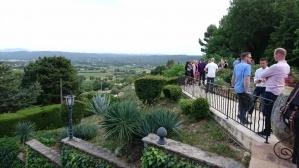 Even the greatest of journeys have to come to an end and so on Sunday we gathered all together and drove our bus back to Nice. We spent the afternoon walking in the city and having lunch, before flying back to Finland in the evening. Sunburnt and tired yet extremely happy about the successful trip and the new friends and experiences we got!
We've been lucky to learn that Sympa Day is just one of the ways Sympa creates fun for its employees, and its definitely considered to be more of an investment in us and in the companys future, rather than an expense. Even though we are still the office newbies, it was clear from day one that we are valued and appreciated members of the team – even before the pool ceremony!
After the trip its been fun to notice that the innovative team spirit at the office has elevated to a whole new level! Everyone seems more energetic and full of ideas, and for us newcomers it was extremely important to get to know our co-workers better.
I think we can speak for everyone when we say that the trip was genuinely fun and we can't wait for the next Sympa Day!
Jonas & Fanny
Jonas has been working at Sympa as an HR system consultant since March 2016, and Fanny has been working at Sympa for several summers supporting sales and marketing.