HR will be facing many changes in the future. From changing responsibilities to new titles and job descriptions, the rapid changes in the business landscape are only speeding up the process. What kind of competencies are needed of HR in the future to keep up with these changes? This is one of the questions we asked our panelists during Sympa TALK 2020, an online event that gathered over 1000 HR professionals from all across Europe.
The changing landscape of international HR
During an inspiring 20-minute panel discussion on the topic of "The changing landscape of international HR," four HR leaders from across Europe shared their thoughts on future trends and how HR professionals should relate to them. We've gathered their valuable insights in three short blog posts for you to read.
The panel consisted of Morten Jakobi, representing Dustin – a leading online IT partner from the Nordics. Marte Alvfalk, representing The North Alliance – A Nordic design, communication and tech network. Wouter Hofstede representing Matrix Fitness – a global leader in commercial fitness products. And finally, Björn Lorentzon, a thought leader in Nordic HR trends.
Meet our panelists:

Securing the right expertise
Being able to respond to the present-day demands that are placed upon HR departments requires companies to secure the right kind of HR expertise. We asked our panelists: what people should we actually be looking for to fill HR positions in the future?
"I think it's the brave ones," Lorentzon immediately answered. "Because in order to make change happen, you simply need brave people who stand by their ideas." He also believes that HR will be cooperating with sales more in the future. "In sales, it is all about your ability to present your idea and convincing someone to believe that idea. That is exactly what HR needs to be able to do. This is especially important in a situation where you need to balance the more theoretical side of the job with the softer part of HR," he added.
Jakobi agreed with the need for people who are brave and can stand by their ideas. "HR positions have often been filled by highly skilled specialists, as well as by people who have in-depth knowledge and can provide reliable insights. Sometimes I feel that it is an equally important skill to communicate with a high level of confidence regardless of the degree of knowledge on the topic. That requires people to take chances, or as Lorentzon put it, to be brave."
When asked by the audience if HR could deliver better results if they would have more of a business background rather than purely an HR background, Jakobi responded: "I don't think it should be 'either or', but 'both and'. We need people with a business perspective, with a holistic mindset, but also people that are able to spot the devil in the details."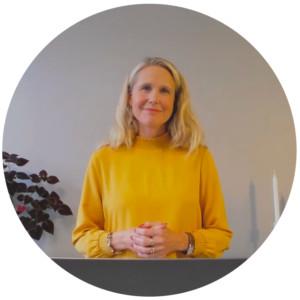 Driving change and dealing with modern day demands
How could HR show company owners or directors that HR needs their investment?
Jakobi's answer to this question was a short but concrete one. "Business cases," he simply answered. Hofstede added to this that it is important to show the value of the HR department. "It's key to make your added value visible not only in what you do, but also in what you offer the organisation. You can do so by showing concrete figures and numbers."
According to Alvfalk, working on improving the employee experience is a fantastic tool to make sure that HR can drive the agenda. "There are many different initiatives that can be thought of and added to that. It is difficult for a CEO today to deny an investment into developing the employee experience." On top of that she strongly believes that creating collaborations and customer recommendations are key factors.
All of the panelists agreed that HR systems play a big role in all of these developments and will in the future help to drive change. "Getting our hands on more data will turn HR more into a strategic partner, resulting in a seat at the table," Jakobi remarked.
Being able to fully understand the business is a quality that is becoming more important for HR managers to possess. Hofstede said: "I believe that we need to find people who are able to see the bigger picture. Being able to understand our actions and their consequences in a broader perspective."
We can conclude that recruiting the right people plays a crucial role in successfully managing the changing demands of HR, but this person doesn't necessarily come from outside the organisation – it could easily be someone currently working in a different role within the company. As HR continues to evolve, be open to what skills you are actually looking for and focus on finding the right people that will help your HR department thrive and your company grow.
Access the entire panel discussion
Check out the recording of the Sympa TALK 2020 panel discussion or read the other blog posts in our series.