Many employers tend to overlook the importance of candidate experience. After all, we need to put our customers first, right? That's not true. An organisation is only as good as its people. The talents you attract into your organisation are as important as your customers, if not more.
Your company's workforce is the most valuable asset that sets you apart from the competition. And quality begets more quality. It means that you only attract candidates that are as good as/even better than the candidate experience you create.
What is candidate experience?
Candidate experience encompasses all touchpoints between a candidate and the company during the recruitment process – from the moment they click on a job ad to receiving the final decision and everything after.
A candidate's experience throughout this journey tells them a lot about you as an employer and how you treat your people. Let's be honest; words get around fast.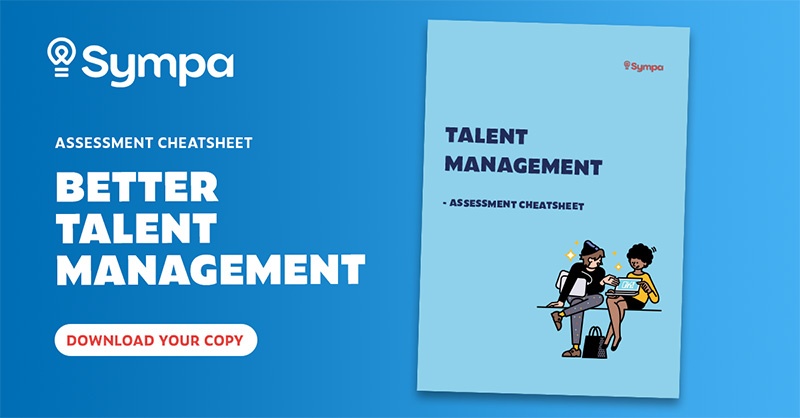 Why candidate experience matters
If you were to take a stroll down memory lane, we're sure you'll be able to recall a few job applications that just weren't as exciting as you thought they would be.
Perhaps it was that generic welcome email or rejection letter; or the endless questions that felt so uninviting. You may even have an experience or two of abandoning the application process altogether because it was uninteresting. It's all part of the candidate experience.
Here are four main reasons to improve your candidate experience:
1. Employer Branding
You'll want to be an attractive employer. Approximately 86% of potential candidates will research an organisation's reputation before submitting an application. A strong brand attracts the best candidates in the market, especially the highly sought after ones, and enables your organisation to stand out from the crowd.
2. Competition
People truly make successful businesses. In a candidate-driven market, at least 56% of potential candidates are also simultaneously discussing with at least two other companies during a recruitment process. The big question is, why you?
Imagine the achievements you can attain when you have only the crème de la crème of talent in your organisation – people your competitors are seeking to hire but choose to be part of your organisation instead.
3. Employee motivation
Candidate experience doesn't end the moment the employment contract is signed. It should seamlessly transition into a well thought out employee experience. A happy employee who is given the opportunity to excel in their job makes the best brand ambassador you can ask for. It also keeps their motivation level high, and therefore, the quality of their work too. According to a study by Gallup, employees work 18% better when they are motivated.
4. Talent retention
Employee turnover is incredibly costly because staff cost is the largest expense of an organisation. The average cost per hire is approximately €4,494. It's expensive to recruit new candidates because it requires both time and money, especially in the current candidate market.
A good candidate experience helps identify the right talents, and in turn, creates motivation and makes them feel like part of the company from the get-go. Having a sense of belonging goes a long way.
How to offer great candidate experience
A potential candidate decides whether you are the right employer for them the moment they come in contact with you, be it through a job ad or directly on your website.
It's crucial you make them feel cared for from the very beginning. Among the top three ways to make your candidate experience better:
Clarity
Nobody likes to be left in the dark. Every piece of missing information is a friction in the candidate experience. The more friction you have, the more potential candidates will drop out of the recruitment funnel.
Provide the following to ensure clarity from the get-go:
Application process and timeline. Let potential candidates know what happens at each stage of the recruitment process.
A job ad that is succinct and straightforward so you attract the right candidates.
Clear communication. Be transparent about your Employer Value Proposition and your offer. The goal is to reduce as much friction for potential candidates as possible.
Transparency
Honesty is the best policy, and it works both ways. A huge part of creating a good candidate experience is to respect your candidates' time. It includes being quick to answer questions and not leaving any queries hanging mid-air. If you don't have time to provide immediate answers, give them a timeframe as to when you'll get back to it.
Feedback is also an important part of being transparent. Many candidates will seek feedback in order to help them understand their performance, especially when their application wasn't successful. Take time to respond and to provide feedback instead of replying with a generic email. It is part of respecting their time spent engaging with your organisation.
Ecosystem
If you're starting to feel overwhelmed after reading this article, don't worry. Good candidate experience takes time and effort. The good news is, you don't have to do everything by yourself.
Your HR tech stack is an asset. Rely on recruitment tech to facilitate the entire recruitment process. A good HR tool transfers the data collected from the first touchpoint to the last step and beyond in the recruitment process. When implemented right, it unlocks more time for you to do the work that matters.
Conclusion
The candidate experience you create sets the foundation for the connection you establish with a candidate. Like any relationship, it needs nurturing.
It is essential you take care of all candidates at each stage of the recruitment process. And even more importantly, never forget the unsuccessful candidates. Send them a proper, honest, and considerate thank you letter within a reasonable period of time. If they ask for feedback, do provide them with one.
Last but not least, 72% of job seekers will share a negative candidate experience – they are your brand builders on the job market. And their story starts from the very first touchpoint with you.