FOR ALL THINGS HR – HERE'S SYMPA
Collaborative hiring with Recruitee is the first step. For the rest of the journey – there's Sympa.
Our HR system brings teams together by centralising your people data in one place. You can start right here – by subscribing to our HR insights!
SUBSCRIBE TO OUR HR INSIGHTS
By subscribing we'll make sure you never miss our latest HR insights, from the full employment journey.
TRUSTED BY 1000+ HAPPY ORGANISATIONS IN OVER 100 COUNTRIES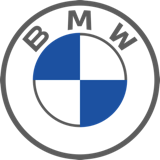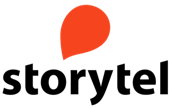 SELECTING THE RIGHT HR TOOLS
Build the processes and paths that will elevate your people's skills, increase motivation and lead to long-lasting, happy careers in your organisation. An HR system let's you do just that – and so much more.
HOW can an HR system help you?
Unsure about the value of an HR system for your organisation? We compiled 7 reasons to invest in an HR system to support your people and reach your organisational goals.
CONNECT ALL YOUR TOOLS. SEE ALL YOUR PEOPLE DATA.
Sympa seamlessly integrates with Recruitee so your candidate info is already available during day 1 of onboarding.
For the rest of your HR functions, there are literally hundreds of ready-made integrations and connectors that ensure your people can access the tools and information they need.
We've got your back with:
Centralising global HR processes and data
Providing the right information through easily adjustable admin rights
Producing beautifully visualised global and country-specific reports
Monitoring key HR trends and developments
I'll say this: we cannot live without our HR system. It's the foundation for all other development. Having an HR solution, that can work across multiple countries and be flexible enough to reflect new ways of working, has been essential.
YOUR FULL EMPLOYMENT JOURNEY STARTS HERE
DON'T TAKE OUR WORD FOR IT…
Operating in so many countries, you'll find not only different languages, but also different cultures and laws. Sympa perfectly supports us in implementing common processes.
As we have people working in multiple countries, we needed a system that could encompass the very different legal and cultural environments our HR system needs to comply with.
We looked at several different service providers but found no one as flexible as Sympa.
RECRUITER? HR LEAD? LET'S TALK.
Book an intro call to see how Sympa can help you to:
Increase global HR visibility
Support local compliance
Focus on more meaningful tasks