Managing change: Highlights from Sympa TALK
900+ HR professionals from all over Europe joined us for a virtual Sympa TALK. See what all the fuss was about and learn about change management, right here!
MANAGE CHANGE IN A GLOBAL HR ENVIRONMENT
The importance of HR increases exponentially in rapidly changing times. At Sympa TALK 2020 we discussed how HR can help navigate and make the most out of these changes. Find out how HR can lead the way through a changing playing field and become an even stronger driving force amongst all leaders in the organisation.
All of our interesting keynotes, blogs and customer stories are found below – enjoy and get ready to be inspired!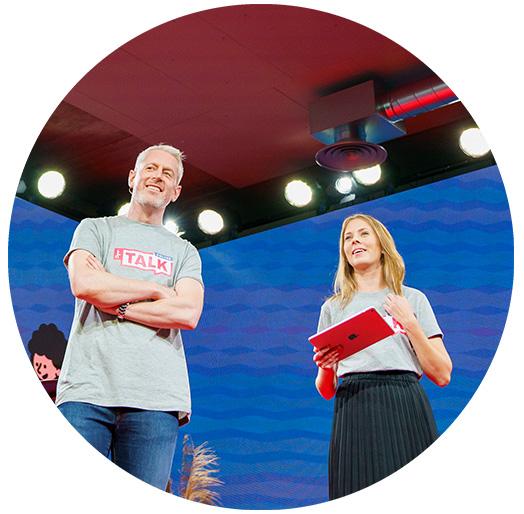 THE CHANGING LANDSCAPE OF HR: A BLOG SERIES
Based on our Sympa TALK panel discussion, we wrote down the most crucial insights from our amazing panelists. You can now find all the most relevant change management topics right here in these three blogs:

WATCH ALL THE SYMPA TALK KEYNOTES RIGHT HERE:
POST-COVID THOUGHTS – A CASE STORY FROM THE RESTAURANT INDUSTRY
Elli Holappa | CEO | Jungle Juice Bar
Elli is passionate about leadership. She shared her thoughts about the past year, explained how Jungle Juice Bar managed the uncertainty that the virus brought to the restaurant industry and explored the possible challenges of a post-COVID world.
CHANGE MANAGEMENT AT A MULTINATIONAL NETWORK OF DIGITAL AGENCIES
Marte Alvfalk | Head of People & Process | The North Alliance
Marte talked about how we can move beyond traditional HR to develop employee engagement through a holistic approach to strategy, branding and people. Working in all those dimensions at the same time can give even more impetus to growth and transformation.
THE CHANGING LANDSCAPE OF NORDIC HR
Panel discussion | Morten Jakobi | Marte Alvfalk | Björn Lorentzon | Wouter Hofstede
The panel discussed the new role and responsibility of HR, what the target and goal of HR should be in the future, and what skill-sets and competences are needed to succeed. And will HR still be called HR in the future?
HOW AI IS CHANGING THE WAY WE DO BUSINESS
Antti Merilehto | Author & speaker
Antti dove into the topic of Artificial Intelligence and how it is changing the way we do business. He focused on analytics, what it means for HR professionals, both now and in the future, and how to lead the way with HR analytics.
You can also read Antti's thoughts on HR and AI working together on our blog.
SYMPA TALK CUSTOMER STORIES: