The rapid shift to remote and hybrid work driven by the pandemic put a lot of HR professionals under colossal pressure. Despite the massive changes that organisations have had to adopt, perhaps the silver lining is rising to the challenge of building a new role for HR in the Future of Work. Now that the way people work has changed, so have the responsibilities and goals of HR managers.
HR has a golden opportunity to become trusted advisors as companies restructure their businesses to cope with the unforeseeable future and changing business demands.
By looking at their businesses' immediate, short-term and long-term needs, HR professionals can make a real difference and be the driving force that leads the organisation through challenging times. By moving closer to the decision-making process today, HR will become more integral to the business strategy in the future.
The role of HR in a changing world
The work landscape continues to shift amid economic, healthcare, and political challenges, among others. As such, HR departments everywhere are focusing on functions that directly support businesses and finding new ways to operate.
All companies are against the same challenge: decisions need to be made, and they need to be made fast. Companies need to focus on being more agile in terms of scalability.
HR can easily support these crucial decisions by truly owning its people data and knowing how to use it. By building a relevant HR master data set, following the right reporting processes and keeping essential HR KPIs easily at hand, HR can support decision-making by providing the right numbers and proactively seeking new opportunities.
HR leaders need to avoid causing unnecessary damage that will harm the organisation's ability to grow in the future. If, for instance, the focus is on permanently reducing employee numbers, then this indicates no intention of scaling back up again in the future. This can be both short-sighted and can give the wrong message to employees. Instead, the focus should be on keeping people that will help the business grow long-term.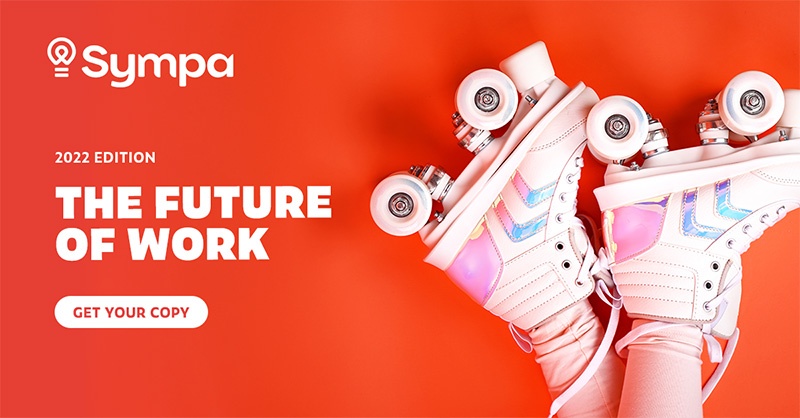 How HR can support the transition to new ways of working
HR professionals who give trusted, accurate information to other management members over the following months have the opportunity to turn new and updated HR processes into business opportunities.
For example, remote work looks set to be here for a while, which opens up the possibility of recruiting and working with talent from across the world. An HR department that can provide cross-border insights will be essential for companies that embrace remote culture moving forward.
Organisations are currently trialling remote-first work on a global scale, and the winners will be the ones that turn current difficulties such as recruitment and remote leadership into opportunities.
In a broader context, many organisations are focused on change-readiness; they need to become more adaptable to change in the future.
Purpose is key for long-term success
A strong purpose is potentially a winning case for HR departments, as organisations can build a deep culture around it. HR can help ensure businesses act with a purpose their workforce understands.
For example, the way organisations respond to a crisis such as COVID-19 can deeply build company culture. Employee experience is a strong indicator of an organisation's culture and values, especially during a difficult time. HR plays a huge role in making sure gaps in addressing key employee concerns are addressed.
A strong purpose that people can believe in helps people act in a more agile way, as it enables businesses to quickly pivot to new ways of working. Companies that embrace the shift to a 'new normal' are the ones likely to succeed.
HR is central in building company culture and purpose. By stepping up to the plate, proving the value HR can bring to support crucial business decisions, HR will move where it belongs: to the centre of the organisation, ensuring that decisions are guided by the right HR KPIs.
How Sympa adapted to the new normal
The pandemic forced us all to react to a new situation very rapidly. We realised that the pandemic did not only require health and safety actions. It also required thinking about the potential impact on the economy and the deep-rooted uncertainty for the future it would likely create.
Within a matter of weeks, we needed to completely rethink our people management strategies. We came to the same conclusion as so many other businesses: we needed to reprioritise, and we needed to do it quickly.
Rethinking our strategies
We needed to adapt, strengthen our teamwork and ensure that we could continue collaborating under new circumstances. Keeping colleagues close despite the new environment and finding new ways of facilitating and supporting communication was – and will continue to be – the number one priority while working in times of rapid change.
Online communication and meetings became our everyday life in a matter of hours. Lucky for us, our operations have always relied on technology, and we were quickly able to make the transition to fully digital collaboration right from day one – having our own HR system in place was naturally a great benefit.
Adapting to the situation and recognising new opportunities
With the whole company working from home, we needed to provide advice for a better remote work lifestyle, starting by hosting online coffee breaks as opposed to seeing each other in the office.
We noticed quickly that the situation also brought us all together in an unexpected way: since the crisis also had an impact on our private lives, suddenly homeschooled kids were popping up in the background of online meetings and exchanging fun tips on how to keep our heads cool during home quarantine ensured that we never once forgot that, at the end of the day, we are all human.
HR's newfound roles and responsibilities
The pandemic definitely accelerated discussions around HR's roles and responsibilities. Here are some helpful insights from a previous edition of Sympa TALK (2020) — our online event attracting hundreds of HR professionals from all around Europe.
The 2020 panel consisted of:

Meet the expert panel of Sympa TALK 2020.
HR has significantly more influence, organisational power and therefore bigger responsibilities than ten years ago. Dustin's Morten Jakobi shared how "HR guru Dave Ulrich mentioned that the HR officer has all the competencies and qualities necessary to become the next CEO."
When asked what HR should do with its newfound responsibility and role, Björn Lorentzon answered that HR needs to be as close to the business as possible. "The HR department will eventually be part of a bigger entity or broken down into separate functions that span across the entire organisation, depending on the need," as per Lorentzon.
Wouter Hofstede of Matrix Fitness also had a clear recommendation for HR. "HR can see the bigger picture and should thus take their place at the table when discussing organisational development and sketching the preconditions."
Proactiveness is something that Marte Alvfalk of The North Alliance would also recommend to HR. "Don't sit and wait for a new strategy to be written down. Be a part of crafting it!" She continued that in the end, it's about growth – both growing in your role as an HR professional and supporting the development of your organisation.
What will the HR department be called in the future?
The roles and responsibilities of HR will continue to change in the future; that's a given. But what effect will these changes have on the way that we'll refer to HR? In other words: what will the HR department be named in the future?
Lorentzon believes that HR as a discipline will remain, but the core function of it as we see it today will in the future be a small piece of a much larger entity, such as "HR management, or human capital management."
Hofstede, however, believes that HR will simply continue the way it is now, and core responsibilities will remain the same. "Basically, we are doing human resource management, and I believe that will continue to be the main responsibility of the HR department also in the future," he explained.
A Rebranding Journey for HR
Lorentzon likewise highlighted that the people who have the responsibility for compliance, business, people and administration alike, nowadays in most cases, are, in fact, the CEO. "I believe that in the future, HR managers will be very appealing candidates for CEO positions because of the shift in which domains HR operates in."
Alfvalk answered the question by agreeing that the HR department will not be called the HR department anymore in the future because of the transitions that it is currently going through. "I actually see this as a rebranding journey for HR, a process of becoming more proactive and developing the strategies going forward."
She also pointed out that she strongly believes personnel administration and a lot of legislation could be done by automation, meaning that many of the things that HR currently work with will be completely different in the future. "I find it natural that in the future, it will be more about 'people and culture,' 'people and brand' or 'chief people officer'. All of these titles are already popping up, which is a very positive development for us," Alvfalk concluded.