SYMPA ATS - POWERED BY RECRUITEE
Your all-in-one recruitment platform, seamlessly integrated with Sympa.
Book an online demo
Fill in the form below and we'll get in touch with you as soon as possible to schedule an online meeting.
INTRODUCING YOUR NEWEST SYMPA SUITE MEMBER
Effective hiring is critical for vibrant, resilient, growing companies. That's why Sympa Suite ATS, powered by Recruitee's world-class recruitment platform, is offered to our customers as standard.
AN ALL-IN-ONE COLLABORATIVE HIRING PLATFORM: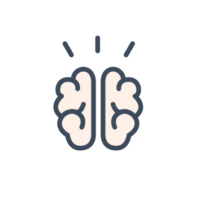 BUILD A WINNING HIRING TEAM
Automate many hiring processes
Optimise candidate evaluation
Build long-lasting connections with top talent
BOOST YOUR SOURCING
Automate postings to hundreds of job boards
Locate better candidates through referrals
Boost reach acquisition through social sharing and sourcing tools
AUTOMATE YOUR HIRING PROCESSES
Remove calendar hassle with scheduler links
Use customisable dashboards for reporting and planning
Enjoy a seamless connection with your tech stack
Trusted by 1000+ organisations in over 100 countries