SYMPA TALK 2021 HIGHLIGHTS
We've gathered all the highlights from Sympa TALK. Rated 4.2/5 by our viewers. Watch it here!
SYMPA TALK – THE HR ROAD AHEAD
1000+ HR professional joined us on September 30th for Sympa TALK 2021, our annual international HR event where the focus this year was on The HR Road Ahead. As we travel out of the pandemic, we explored what we can learn from the trends that emerged in 2020 – and discussed how they shape our industry over the next decade. Where will this new HR landscape take us?
WATCH OUR KEYNOTE SPEAKERS
"You should redesign worklife – and your own worklife. Use the moment, seize it, make the change happen."
THE FUTURE OF WORK, RESILIENCE, AND SUSTAINABLE GROWTH IN THE 2020S
Saku Tuominen, entrepreneur and keynote speaker

"Leaders have a shared responsibility to think about the box in which we place work – is it fit for purpose, or does it need to be redesigned?"
THE CHANGING NATURE OF WORK AND THE IMPLICATIONS FOR PEOPLE MANAGEMENT
Hertta Vuorenmaa, Research Programme Director, Aalto University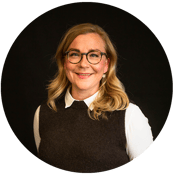 "Collaborative hiring is a win-win – it reduces bias and combats a lack of diversity while simultaneously reducing the HR workload. This leads to a better hiring experience and increased employee retention."
THE LATEST TRENDS IN RECRUITMENT
Lodewijk de Stoppelaar, Director of Sales, Recruitee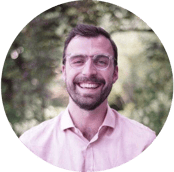 "A diversity audit is a way for an organisation to hold a mirror up to what you think you are – and what your organisation really is – so it can begin to build a process to address the changes that need to be made."
ADVANCING EQUALITY THROUGH INTERSECTIONAL INCLUSION
Bayo Callender, Diversity and Inclusion expert, Add Gender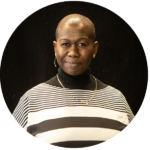 "Very few things are truly black and white. Lack of information creates fear – you never give too much information. People need to hear things are ok."
A CUSTOMER STORY ABOUT LESSONS LEARNED AND EXPERIENCES FROM THE PAST YEAR
Joanna Clark, HR Director, Lumene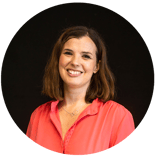 WE LOVE TO TALK HR
...but we also have a great HR system we want to tell you about if you don't know it already. Don't hesitate to get in touch if you want to learn more.
BOOK AN ONLINE DEMO
Fill in the form below and we'll get in touch with you as soon as possible to schedule an online meeting.
Get to know Sympa