THIS IS WHY COMPETENCY MANAGEMENT SHOULD BE YOUR TOP PRIORITY
A closer look at competency management processes, the way a company strategy inspires people to develop, and the importance of personal growth – especially when hybrid work has become the norm for many people.
Build a solid competency management strategy

You are probably aware that competency management (CM) is important for identifying and optimising the competencies required for your organisation to reach its goals. But do you know how it helps your people to enjoy their work, stay at your company, and impacts your competitive edge?


Download our competency management cheat sheet below and find out all there is to know about optimising your company's competency management processes.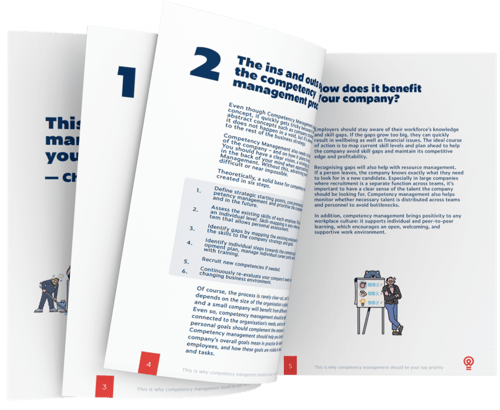 DOWNLOAD YOUR CHEAT SHEET
Fill in the form below to get a copy of this cheat sheet directly to your inbox!