GET TO KNOW YOUR ORGANISATION WITH OUR HR DASHBOARD
A changing business landscape requires quick actions. The Sympa dashboard provides you a crystal clear overview of your entire company, allowing you to make decisions fast and with confidence.
Order here
ASK A QUESTION
We'll get in touch with you soon.
VISUALISE YOUR CORE HR INSIGHTS IN ONE VIEW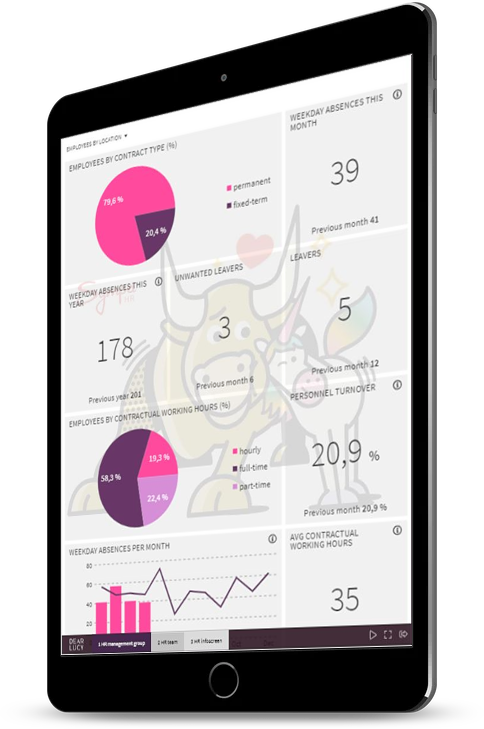 DATA-DRIVEN DECISIONS IN THE BLINK OF AN EYE
Changes in the business landscape requires quick responses. Our dashboard allows you to read any situation in the blink of an eye and act accordingly, saving you precious time in the process.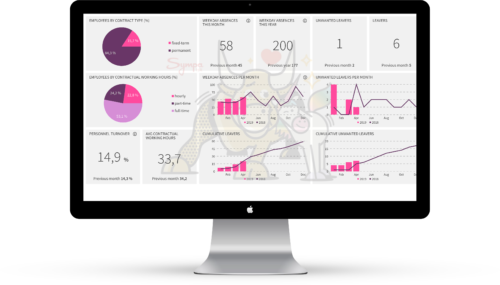 ILLUSTRATE THE IMPACT OF HR DECISIONS
Increased transparency provides the right stakeholders with an overview of your most important metrics and illustrates in real-time the impact that HR decisions have on a company-level.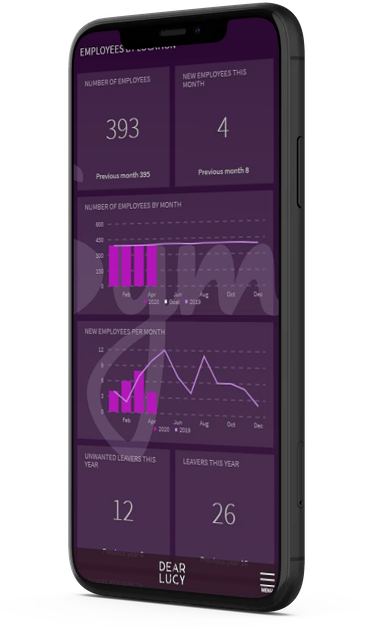 FOLLOW YOUR COMPANY IN REAL-TIME
When your employees are increasingly working from home and everyday work has taken on new forms, our dashboard enables you to keep track of absences, employment costs and other key data.
READY-MADE DASHBOARDS
GET ON TOP OF YOUR PEOPLE DATA
Right now it is more important than ever to have a clear overview of your organisation. With our HR dashboards you'll have access to all your key HR metrics to back you up with important business decisions.
Getting started is easy: by using our three ready-made dashboards created for management, HR and the entire company, you'll be up and running and on top of your people data in no time.
FULLY CUSTOMISABLE
SET YOUR COMPANY UP FOR SUCCESS
The dashboards can be fully modified at any time to show the metrics that are most crucial for your organisation, making it possible to easily navigate ever-changing demands and spot possible trends.
Access to the right metrics is key for making decisions fast and with confidence. By selecting the most important metrics from the 25 available options, you can ensure that your organisation has all the needed numbers at hand, at all times.
SHOW THE IMPACT OF HR
MAKE YOUR HR INITIATIVES MEASURABLE
Proving the impact of HR decisions has never been easier. Our dashboards help you to gain a clear understanding of the impact of HR decisions in your organisation, enabling you to see if the taken actions have resulted in the desired outcome.
By being able to give actionable insights and recommendations that create tangible business value, HR can truly act as a trusted business advisor and change an entire organisation for the better.
Dive deeper into your people data
SOME OF OUR CUSTOMERS LEADING THE WAY